Nippon Thompson Co. Ltd. is a specialist in the manufacture and sale of Needle Roller Bearings, Linear Motion Guides and Mechatronic products.
About IKO Nippon Thompson
Founded in 1950, the company has accumulated numerous proprietary technologies and a wealth of experience that it uses to develop innovative products. Nippon Thompson has become an established leader in three motion specialties: needle roller bearings, linear motion products and mechatronic products. Marketed under the IKO brand name, these products have established a world-wide reputation for high quality and innovative features.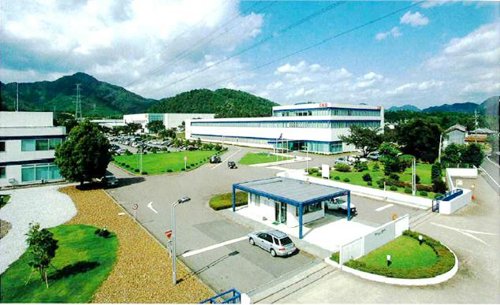 Corporate Philosophy
Contribute to Society as an "R&D-Oriented Company"
Nippon Thompson intends to keep growing as a socially trusted manufacturer and supplier of vital machine components like bearings and bearing-related devices, and with that contributing to the global industry. To achieve this goal, Nippon Thompson seeks originality, know-how and teamwork in its R&D efforts to develop high-value-added products that best serve the needs of customers.
Products
Since becoming Japan's first maker of needle roller bearings in 1959, Nippon Thompson has established a world-class reputation as an innovative producer of high-quality, precision bearing products. Using their expertise and technology through years of experience producing needle roller bearings, they have developed a line of motion rolling guides units that combine carriages and track rails. Since the introduction of their first linear motion rolling guide unit, or Linear Way in 1978, these products have become important components of industrial robots, numerically machine tools, and other sophisticated equipment used in the semiconductor industry. Especially for these high demanding applications, Nippon Thompson developed a wide range of products made in stainless steel and fitted with special lubrication, suitable for clean room environments.
Production and sales
Nippon Thompsons's products are manufactured at nine plants in Japan and sold domestically and overseas under the IKO brand name. The company's domestic sales and service network consists of nine branches and fifteen sales offices. Overseas, Nippon Thompson is represented by an integrated network of distributors, sales agents and branch offices in the United States and Europe.
Europe
The European affiliate, Nippon Thompson Europe BV, has its head office in the Netherlands and branch offices in Germany, Spain, France and the United Kingdom. The branches in Germany, Spain and the U.K. have their own warehouse and the facility to modify linear motion products according to customer requirements.
Environmental Policy
Nippon Thompson Co., Ltd. is proud to be recognized as a leader in sustainability and environmental stewardship. We are committed to develop and manufacture products that make our customer's equipment and systems more reliable and at the same time contributing to preserving the environment. Innovative products like C-Lube and ISO14001 certification can be seen as prime examples of our commitment to minimize the impact on the global environment.
Nippon Thompson Ltd. is both ISO9001 and ISO14001 certified.